This is a major patch for the WarFront mod, that addresses many of the issues found since last week's release.


---



WarFront v2.1 Changelog
----------------------------------
Added missing minimap icons for vehicles
Anti-Armor class now spawns with a pistol in their kit
Fixed Shotgun projectile code & damage
Fixed GewPzGr40 projectile code, velocity & damage
Fixed Katana projectile code
Adjusted Katana projectile position (increased attack distance) and removed crosshair
Adjusted splash damage material for all vehicles
Added new projectile material for DefGun (8inProjectile)
Fixed DefGun loading issue
Re-modeled Shokaku hull and re-positioned plane spawns to prevent take-off crashes
Re-modeled Zuikaku hull and re-positioned plane spawns to prevent take-off crashes
Re-modeled front sight onType99 for better iron sight view
Adjusted iron sight on Stationary_Type99
Adjusted iron sight on Type99 in Chi-Ha and removed crosshair
Adjusted iron sight on Type99 in Ho-Ha and removed crosshair
Added AmmoBox and MedicBox ammo icons to Ho-Ha
Fixed AmmoBox and MedicBox projectile positions so they won't hit APCs on deploy
Fixed path to MG34 sound
Adjusted iron sight on Stationary_MG34 and removed crosshair
Added Stationary_MG34 vehicle icon
Adjusted iron sight on Stationary_DShK and removed crosshair
Added Stationary_DShK vehicle icon
Changed animation for BerettaM1938 (was using BAR1918 animation, now using MP40 animation)
Fixed sounds on Beretta M1938
Fixed menu name for Italian Elite Paratrooper class (PARATROOPER, ACTIVE PARATROOPS)
Added Breda37 texture
Adjusted iron sight on Stationary_Breda37
Added Stationary_Breda37 vehicle icon
Added Ha-Go wreck mesh and textures
Added Studebaker US-6 wreck mesh (no longer uses Katyusha wreck)
Added Studebaker US-6 textures (no longer uses Katyusha textures)
Fixed path to desert texture for Spitfire
Added correct TZF 9D sight to the Tiger II
New .skn file for Tiger I tracks
Fixed path to missing tower, gunbase, and weapons sounds for several vehicle variants
Tweaked muzzle effects (e_MuzzPanz, e_MuzzPanzSml, e_MuzzArty)
Adjusted muzzle effect position on all land guns
Adjusted projectile position on all land guns
Consolidated variant vehicle weapons to the main vehicle's weapons.con file
Deleted unused or redundant misc. code from several vehicles
Added exhaust and adjusted exhaust positions to all applicable land vehicles
Re-coded Su76Battery so all 3 vehicles fire HE rounds
Fixed path to missing sounds for Su76
Re-modeled Su76 wreck mesh
Fixed Su76 wreck texture
Re-textured BT-7 tracks
Fixed pivot position on M36B2 turret-mounted Browning
Removed coaxial hole texture from M36B2 gunbase texture (vehicle has no coaxial gun)
Adjusted LandMines projectile & damage
Added Hidden Landmine geometry
Fixed path to pacific texture for M3Grant
Added Ki-61 to GuadalCanal map
Fixed bad WillyPatrol spawn on GuadalCanal map
Added SturmTiger to Battle_of_the_Bulge map
Added new Pacific Theater textures for several statics
Added 25mmAA shell ammo icon for Japanese Type99AA gun
Reduced reload time on Type96AA from 3 secs to 1.7secs


takiwa
Type 1 Ho-Ni SPG
Welcome back to the 'Front, for a tasty little update...
The Type 1 Ho-Ni has finally made it's debut on the WarFront.
The Derp Beast Is Here!
A.K.A., say hello to my little friend...
The Kv-2 finally makes its debut on the WarFront...check this monster out!
The developer "jdoylesapp" is sure that by now most of you have had a chance to play the KV-1. It's a beast in it's own right, and can hold the frontline with the best of them. However, it is only a baby compared to its big brother, the KV-2.
really
make a splash on the battlefield, they would mount their 152mm howitzer M1938 (M-10) on the KV-1 chassis.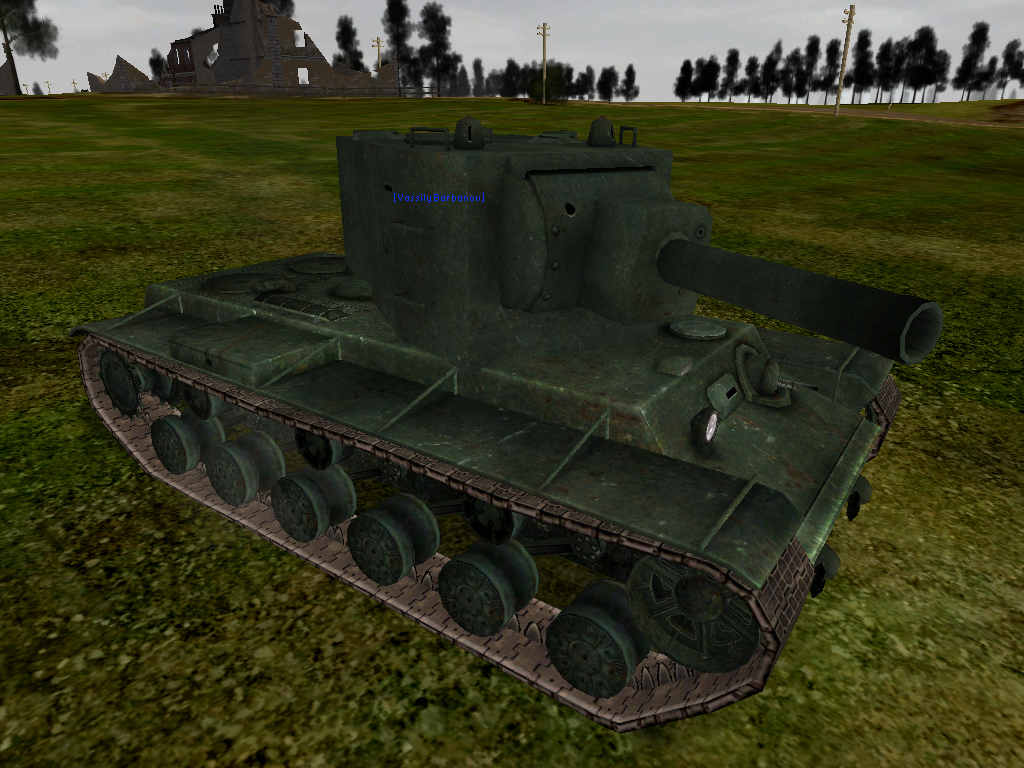 While this did provide a massive amount of firepower on the field, it added an enormous amount of weight to an already strained transmission and engine. Mobility was absolutely sluggish, and the turret was so heavy that the mechanism for traverse would only work on level ground.
Macchi C.202 Folgore
Today I'd like to introduce the newest member of the 'Front...the Macchi C.202 Folgore (Italian for Thunderbird).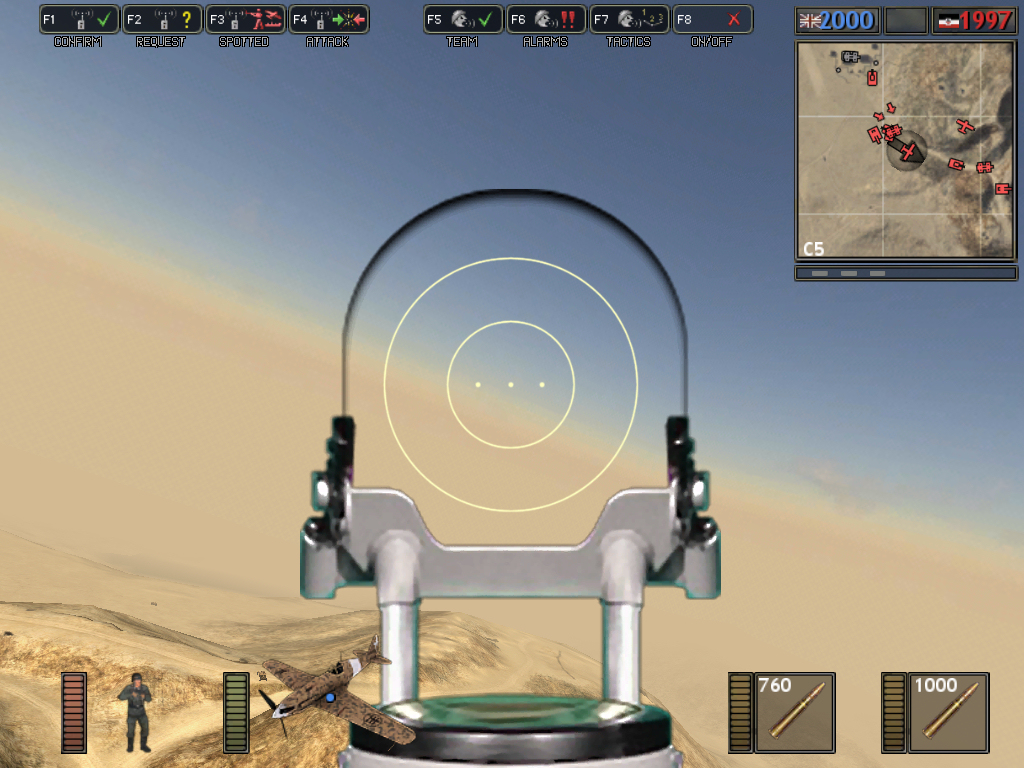 Be sure to grab the next release of WarFront, and give this bird a spin!
Warfront v2.0 new Release 07/2017: Download
Warfront v2.1 Patch Release 07/2017: Download
Source: moddb.com